DOUBLE D'S DASHIN DELIGHT

Dashin Dapples At Double D 11lbs X Double D Mighty Martin 20lbs

Dee is a black & tan dapple female weighing about 14lbs. She has produced some beautiful pups. I have added two of her pups to my breeding program and possibly a granddaughter from a 9/06 litter. She is a happy, sweet, playful girl that has brought such joy to our family!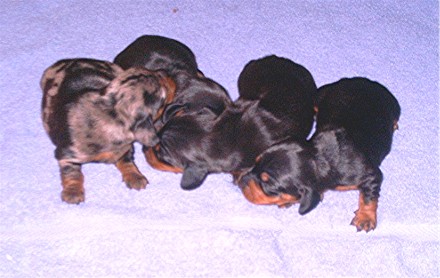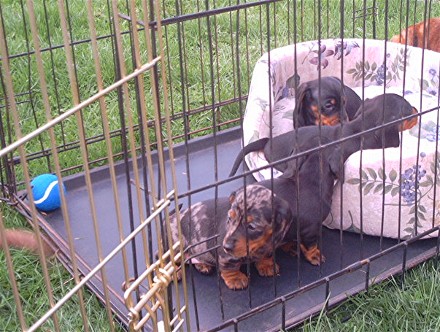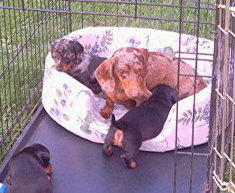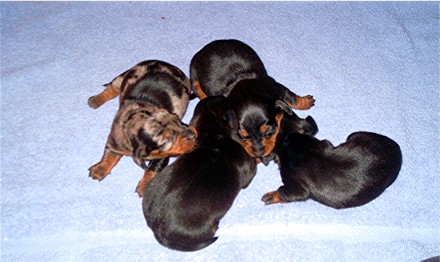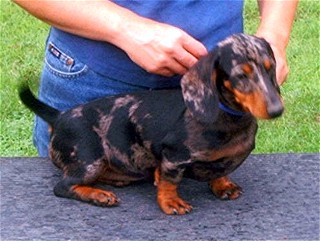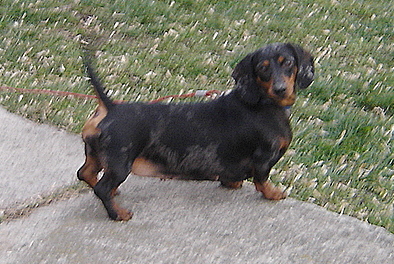 I love baby pictures!

Delight was the only dapple in her mom's second litter

Delight is now retired from breeding and is a much loved family pet!