Double D's Mighty Meeko      X       Little CoCo MS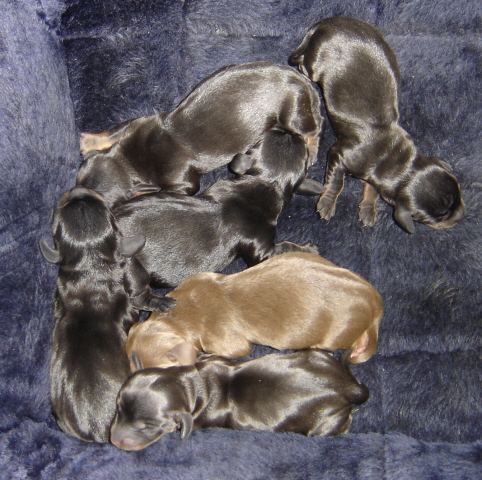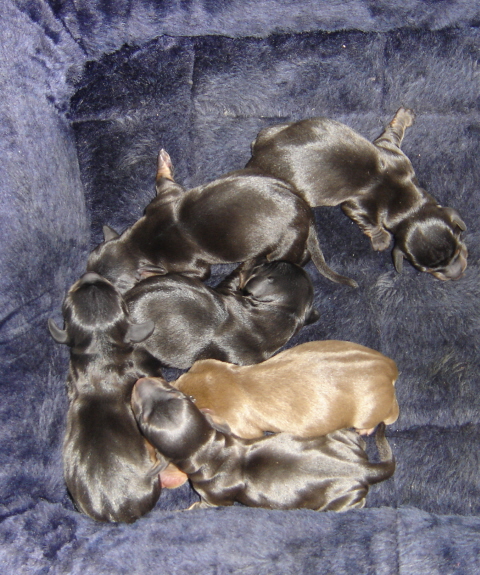 There are 6 puppies in this litter 3 black & tan females, 2 black & tan males, and 1 chocolate & tan male  born 9/15/2006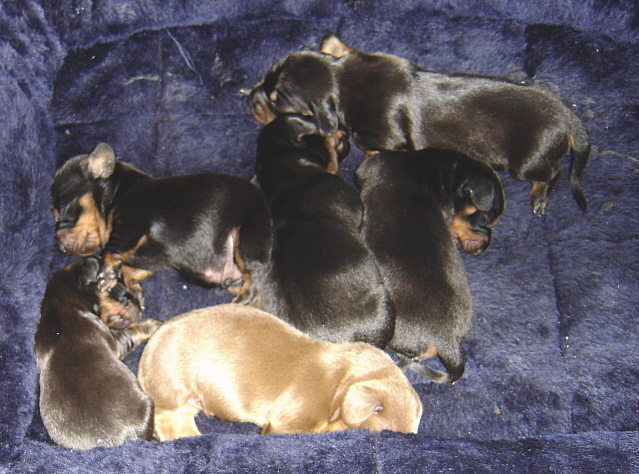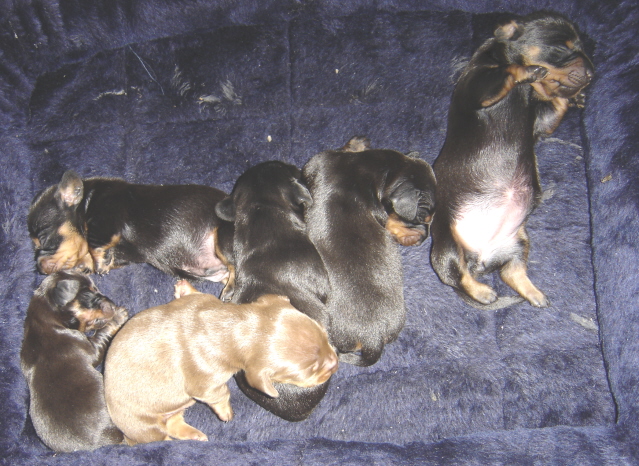 CoCo is a chocolate/ tan male weighing 9lbs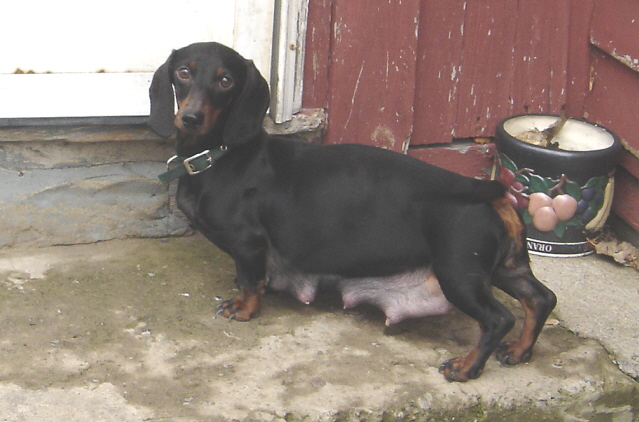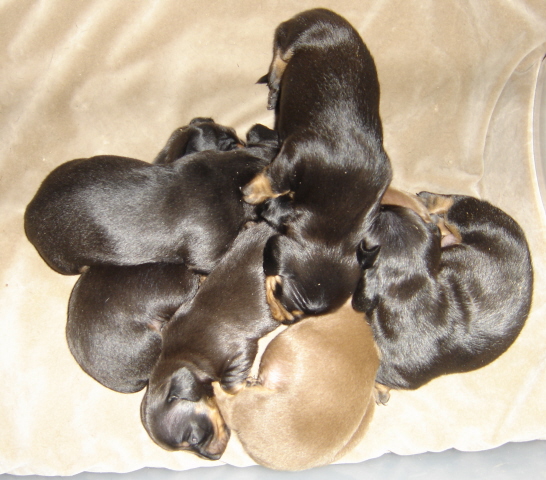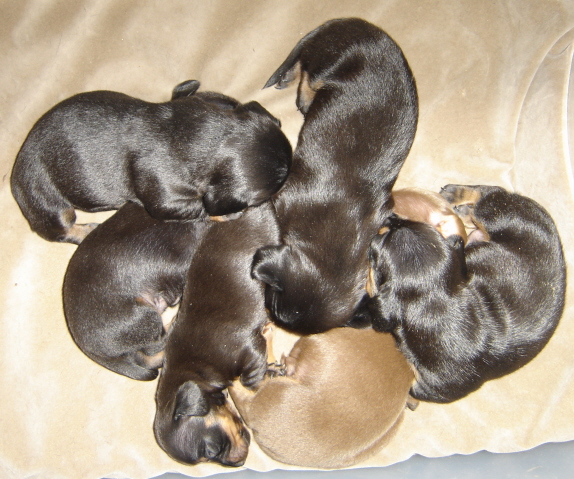 This pic makes me smile everytime! Belly up, sound asleep, just as her grandfather sleeps. Too Cute!

6 little darlings that stay little for such a short time! They have stolen my heart already.

Wow are theses little ones growing fast! Their eyes are already open and they are starting to walk too.Ck back next week to ck out the messy first meal of puppy food.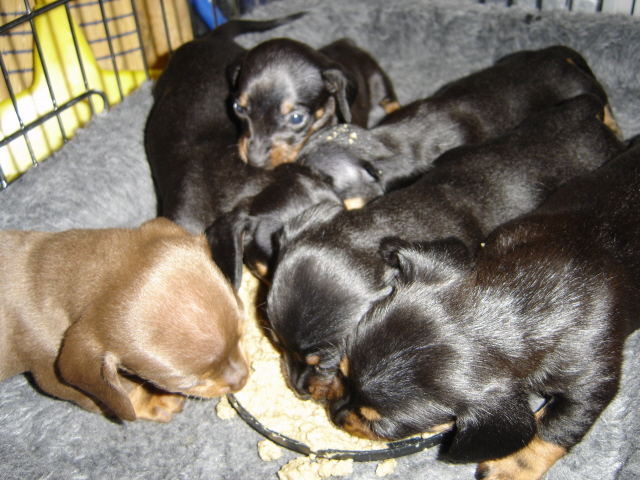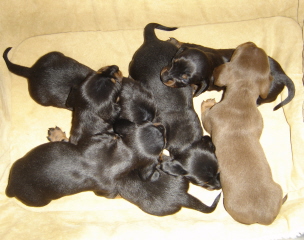 Messy? Yep, but they thought it was very yummy. It's really going to take two dishes to feed this large bunch so that everybody get their share, but for the picture I let them all crowd into just one. Full tummies then a nice nap. Ah.... the tough life these guys have............

At 4 weeks the puppies are developing their own personalities.

The time has flown by!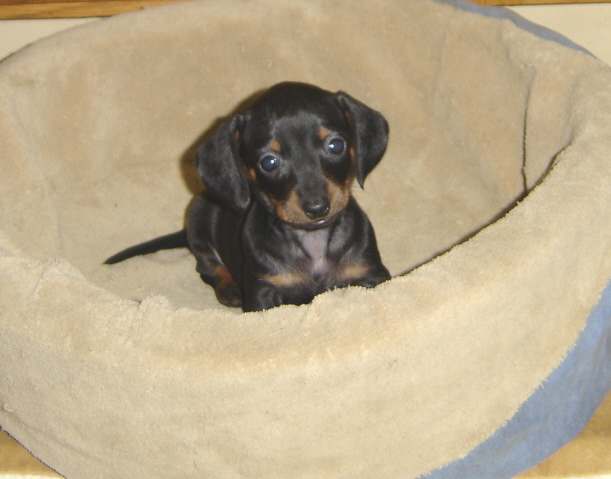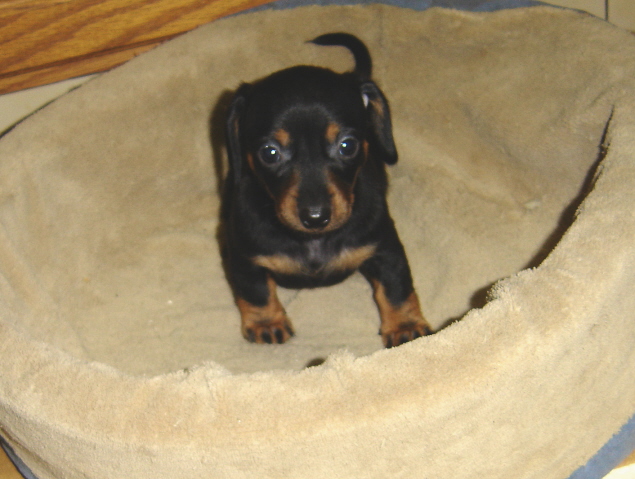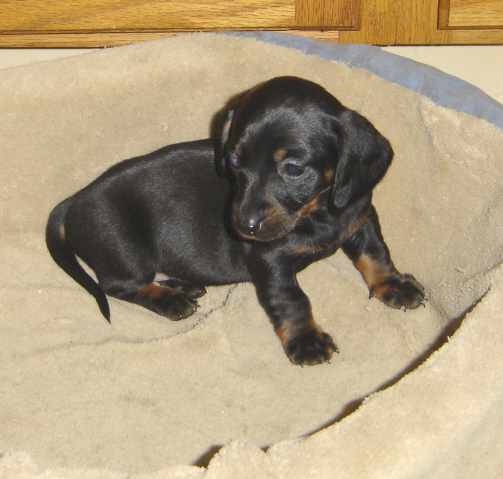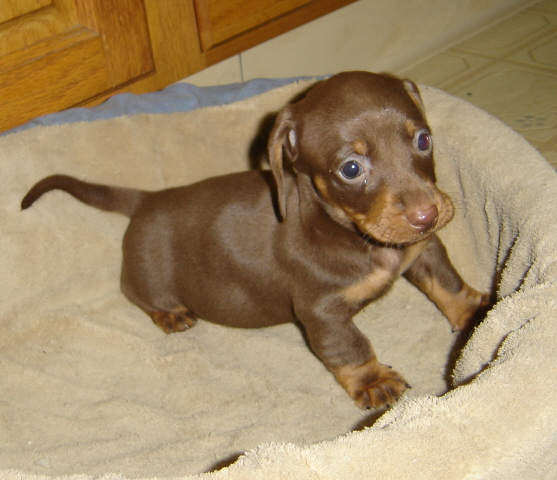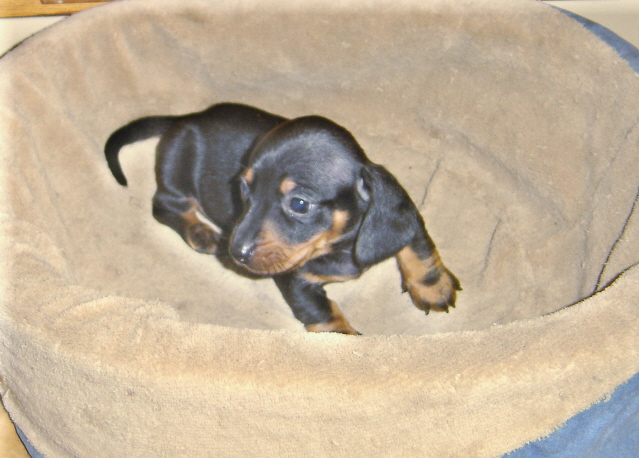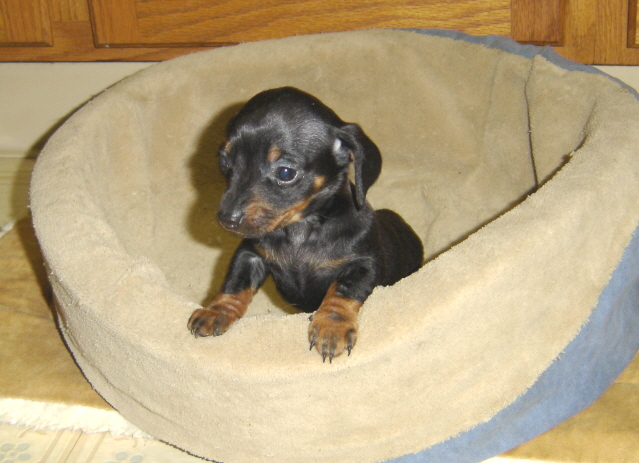 Tiny female, will be about 9lbs

as an adult

SOLD

Very tiny black/tan male, will be around 9lbs as an adult.

Nicely marked black/tan male

Deep, rich marking on ths very nice female

SOLD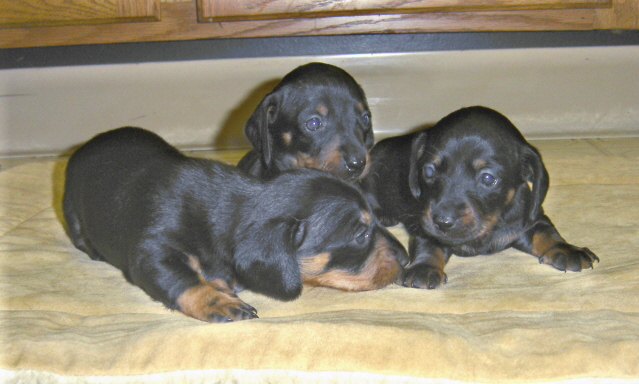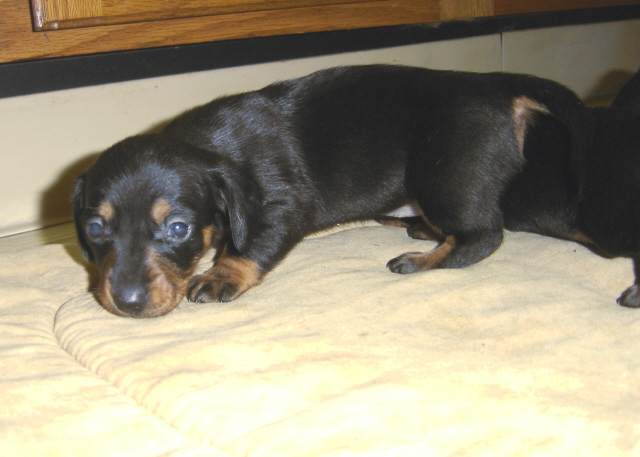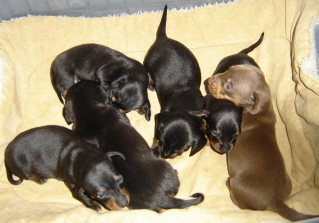 I apologize! I've been just so busy keeping up with these guys that I really got behind adding current pictures! There are three males still available, ready now. Current vaccinations, worming and puppy starter kit included. Such sweeties!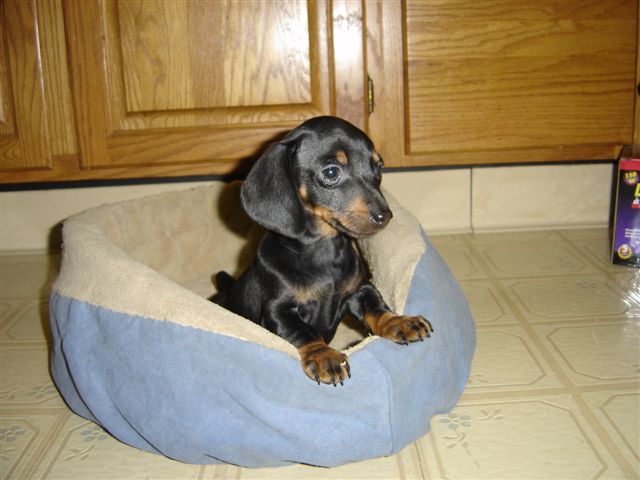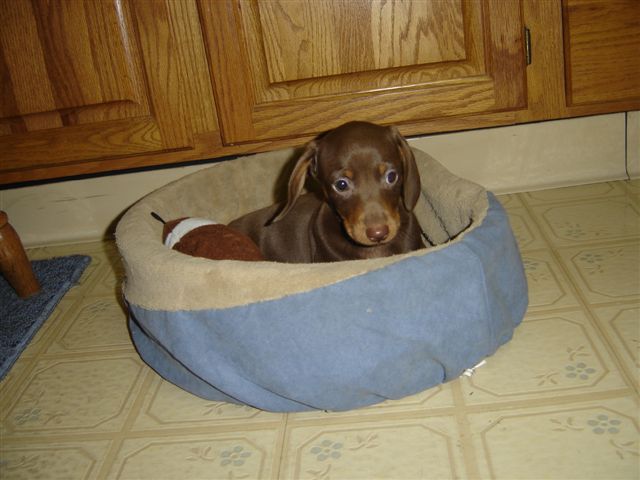 Tiny blk/tan boy Will be around 9lbs - $500

SOLD

Choc/tan boy will be around 12lbs - $600.

SOLD

Blk/ tan boy will be around 12lbs - $500. -SOLD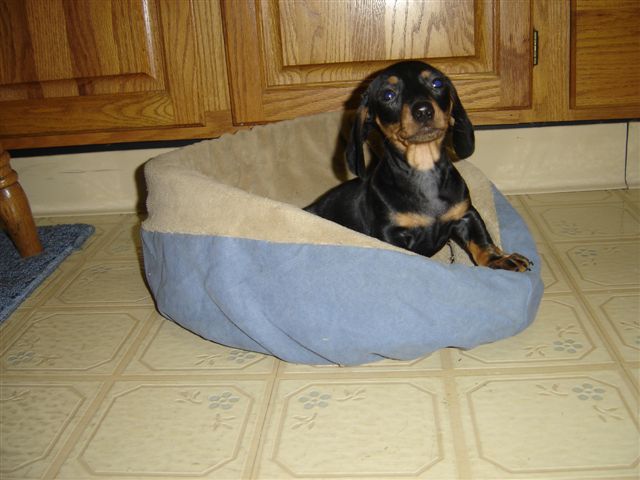 Lots of Puppy kisses, cuddles and tail wags from these wonderful little boys