Dashin Dapples at Double D        X         Little CoXCo MS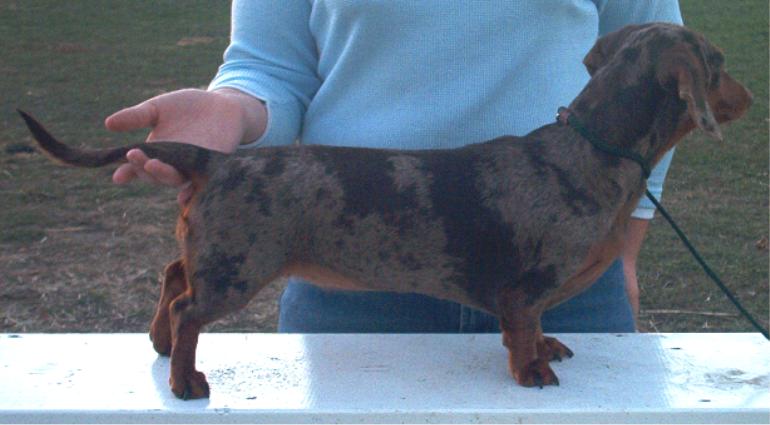 Dapples is a chocolate/tan female weighing about 11 lbs.
CoCo is a chocolate/tan male weighing about 9lbs.
There are 5 puppies in this litter 2 chocolate /tan males, 2 chocolate/ tan dapple males, and 1 chocolate/tan dapple female born 9/22/2006.

The chocolate/tan dapple female is not for sale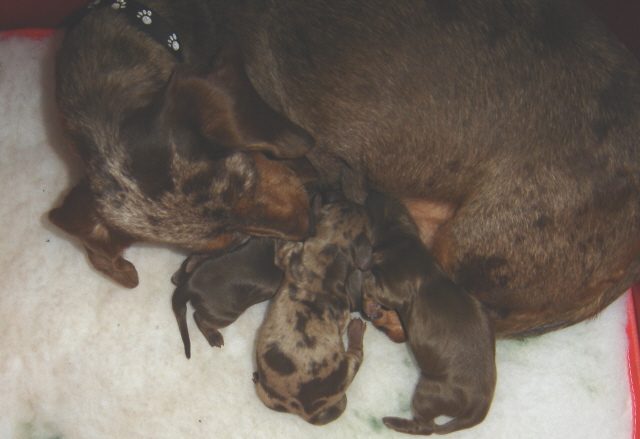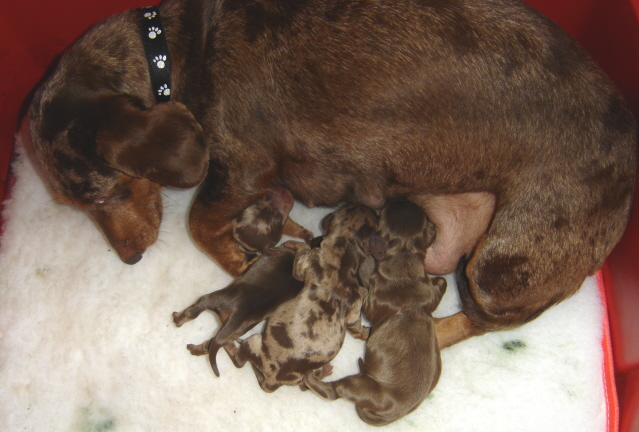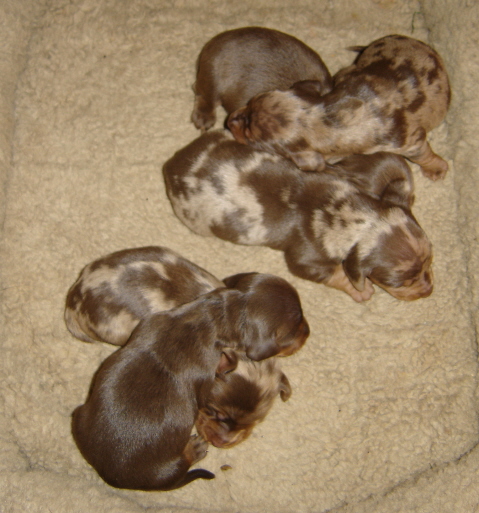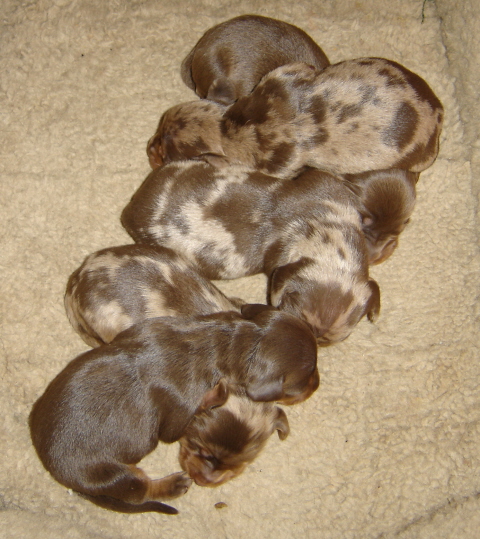 I just love the chocolate babies! They are quickly becoming my favorite color! watch for updates as they become available.

At one week the babies are growing very well and Iam very pleased .

Keep watching!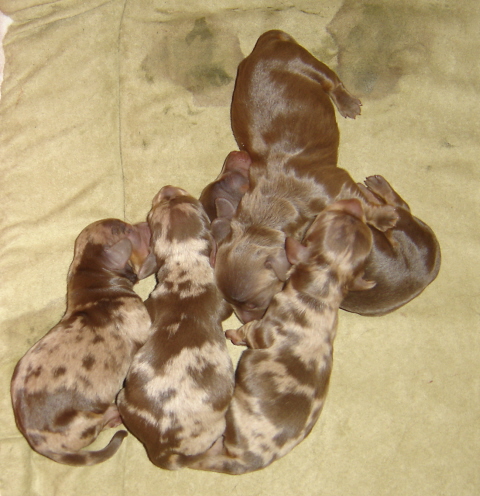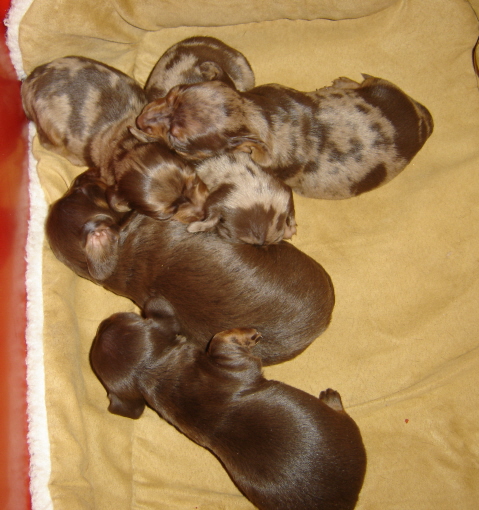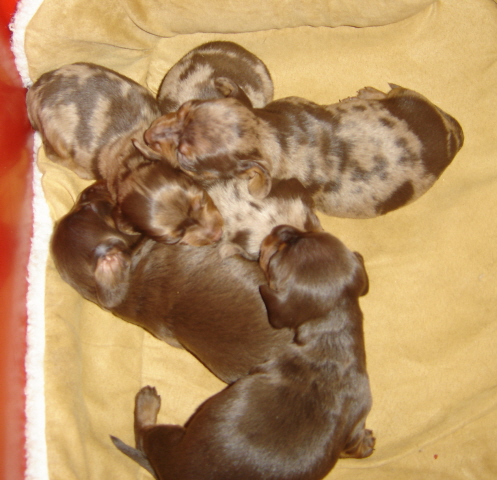 At 2 weeks their eyes are open, the babies are starting to walk and the first meal of puppy food is scheduled for next week! Alway a fun messy event that makes me laugh. Keep watching!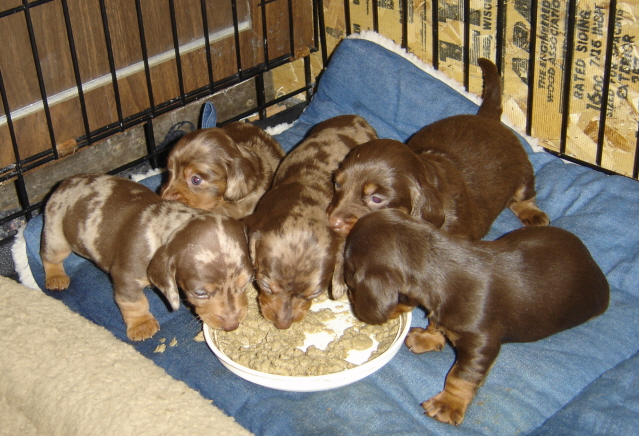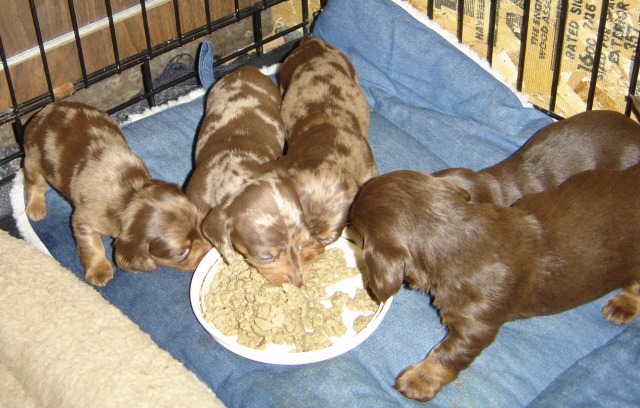 At 3 weeks they loved their first taste of puppy food! So much fun watching their reactions. It was a big hit.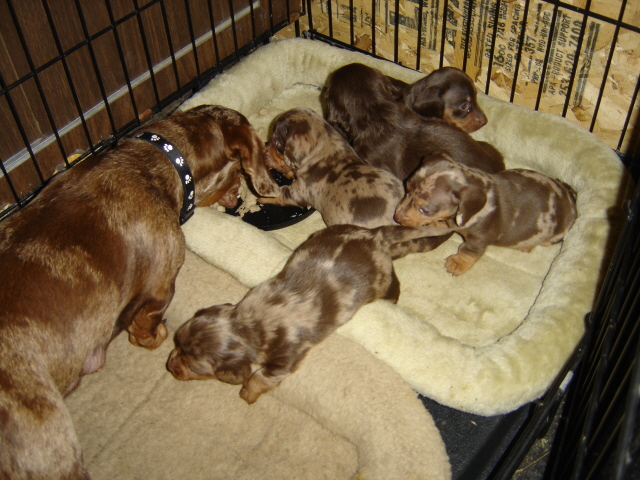 Ok, here they are at 4 weeks and it is very clear at this point! The dapple female and one of the chocolate/ tan males are clearly long haired and I am delighted with the whole litter!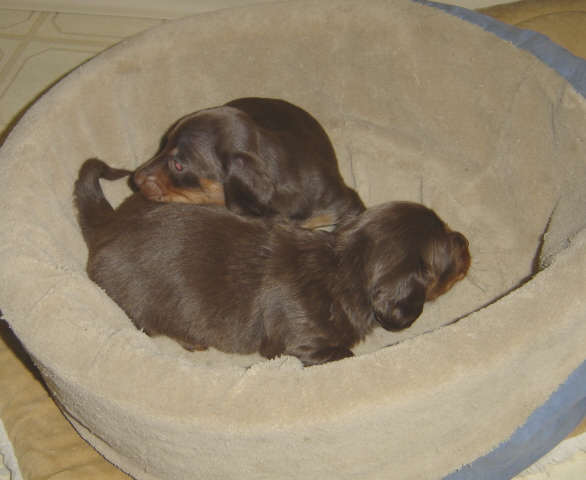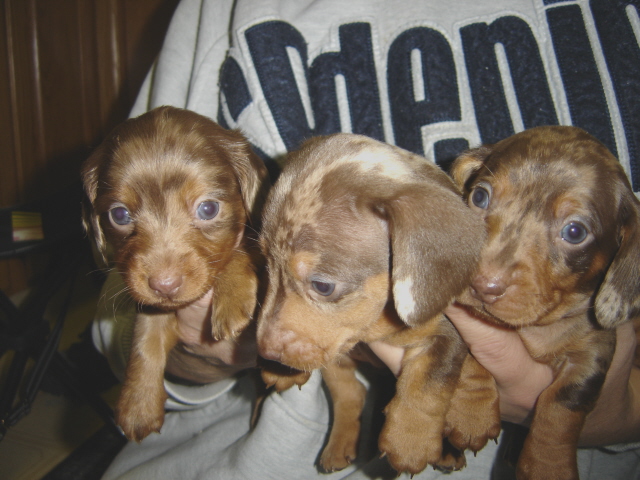 The choc boys - notice the long coat.  The Dapple trio- boys to the right,                                                                the long haired female to the left.

I apologize! I've been just so busy keeping up with these guys that I really got behind adding current pictures! There are four males still available, ready now. Current vaccinations, worming and puppy starter kit included.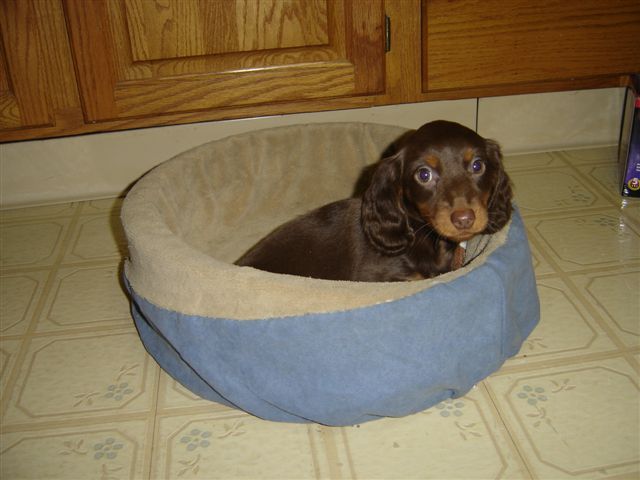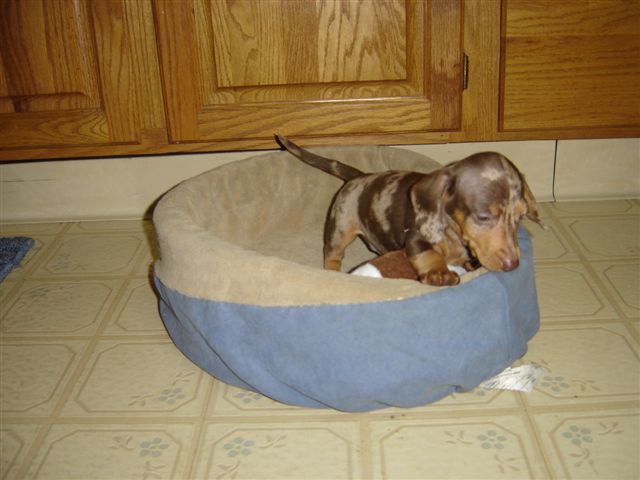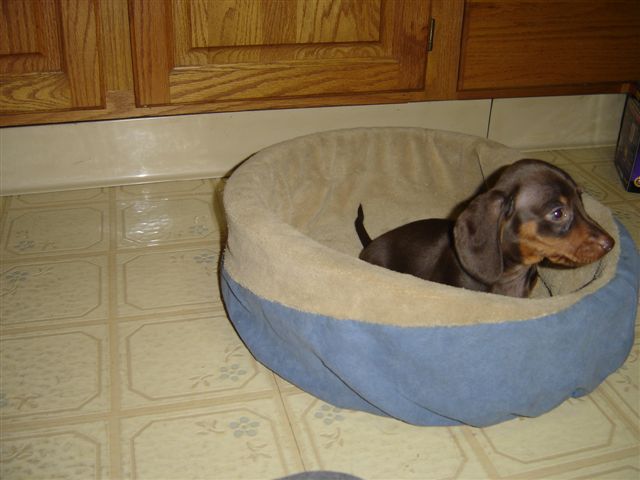 Chocolate/ tan dapple smooth male $650.

Lots of dapples on this little guy

Will be around 10lbs - SOLD

Chocolate/ tan dapple smooth male $650.

Larger patches/ lovely color

Will be around 10lbs

Chocolate/ tan smooth male $600.

          Sweet cuddly little guy

           Will be around 9lbs -SOLD

Chocolate/ tan long haired male $650.

           Such a little teddy bear!

Will be around 12 lbs - SOLD

Lots of Puppy kisses, cuddles and tail wags from these wonderful little boys