At 4 weeks, There are more first experiances. They got the first chance to explore outside in the ex-pen They are enjoying all the new toys and the chance to play outside in  the grass !

Double D DashinDelight     X    Double D's Call Me Oscar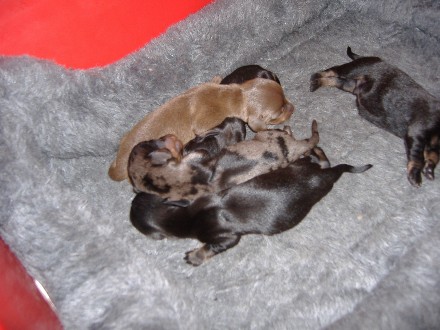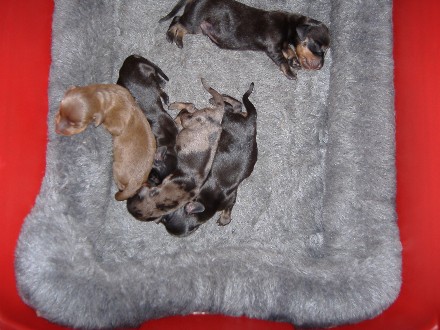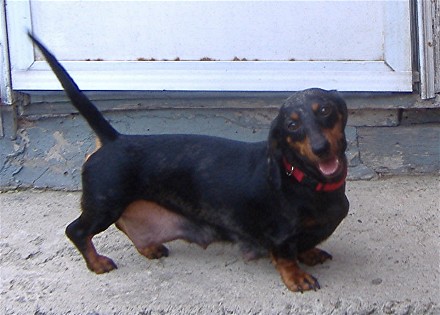 Dee is a black and tan dapple weighing about 15 lbs

Oscar is a black and tan weighing about 20 lbs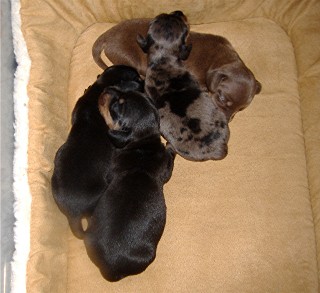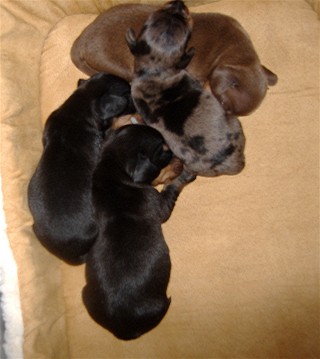 I haven't been able to get a good picture of Dee with her puppies. The spoiled little gal is just so sure if I appear that I must have a hand full of treats for her!

There are 2 black and tan males, 1 black and tan female, 1 black and tan dapple female, and 1 chocolate male in this litter. Sadly we lost the tiny black and tan male soon after these pictures were taken.

The black & tan dapple female has gone to her new home and is no longer available. The chocolate male is also no longer available.

At one week, these little guys are doing wonderful. Fat, sleek and growing well. I love the colors in this litter! I could sit and watch them all day.

This is a litter of small stardard smooth (short haired) puppies that will be between 15 and 20 lbs as adults

Born 7/27/2006.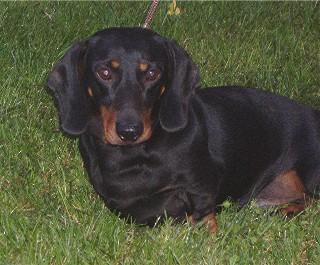 At 3 weeks, these little guys are really fun. Their eyes are open. They are walking and have had their first taste of puppy food. The time just flys by!


At 2 weeks, these little guys are growing fast! Mom is doing a great job. Their eyes have started to open. Their developement is fascinating to watch. Check back for next weeks pictures!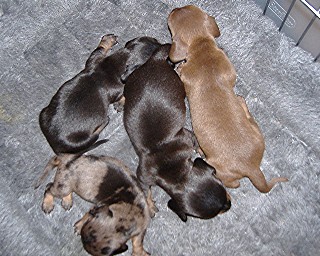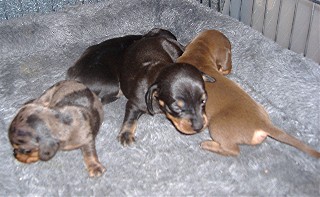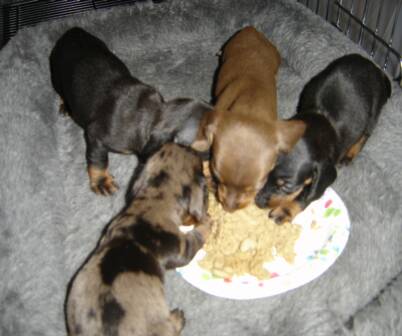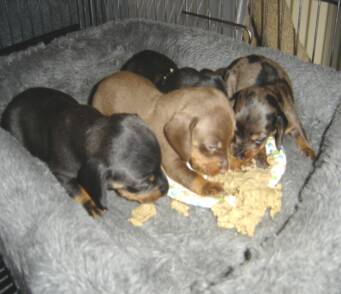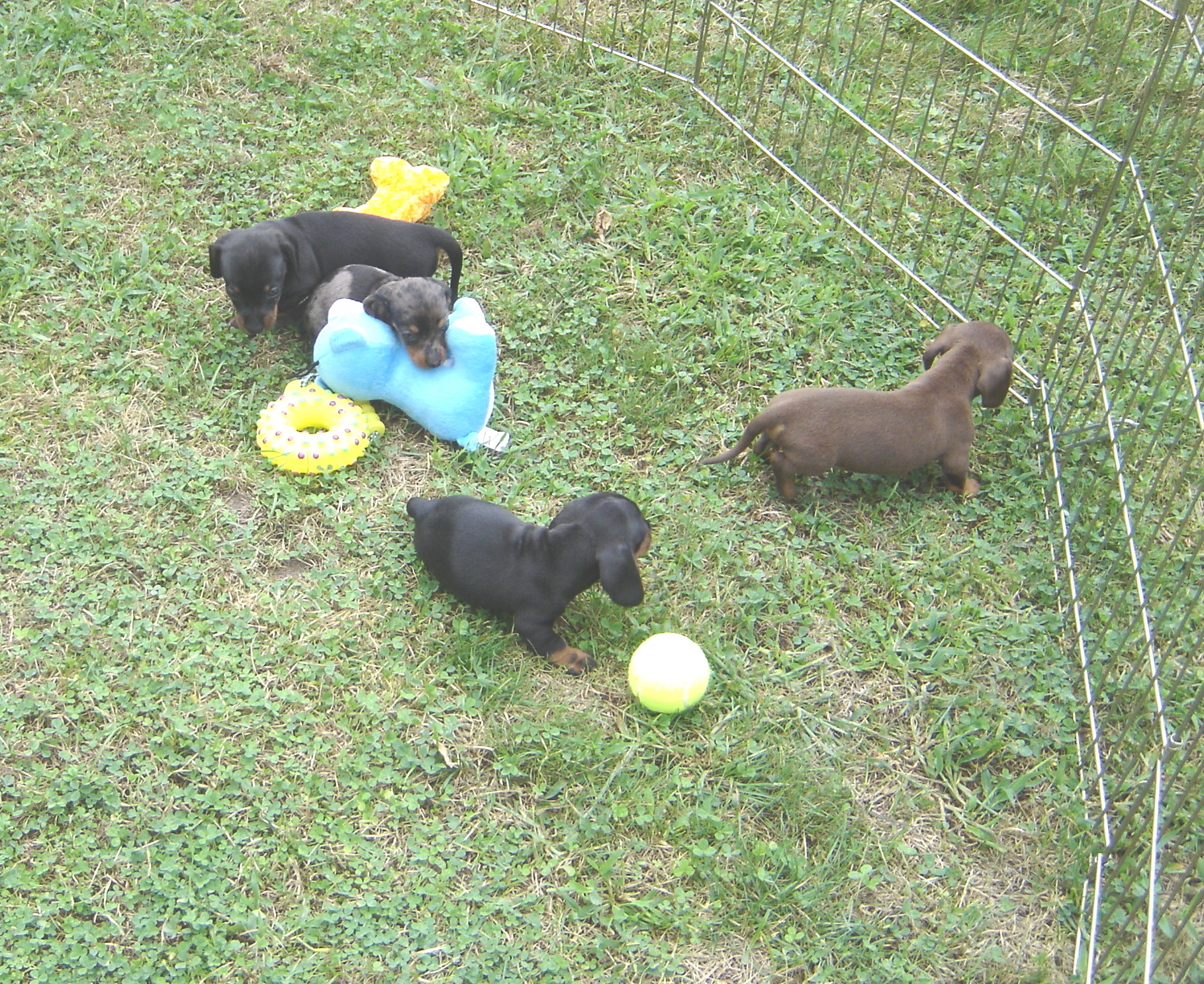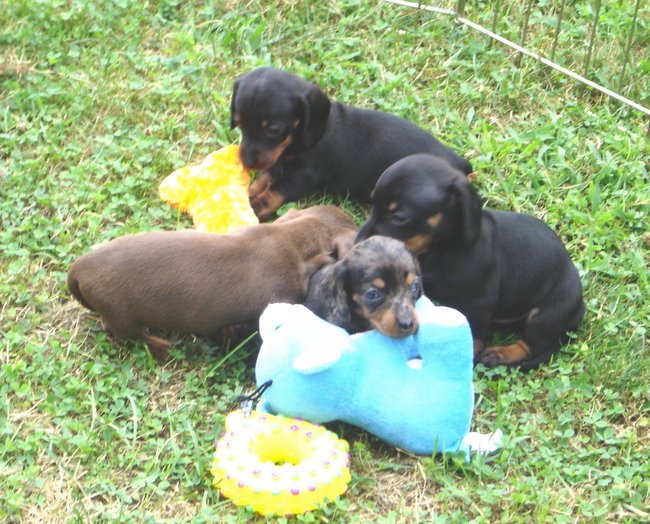 ALL PUPS FROM THIS LITTER HAVE GONE TO THEIR NEW HOMES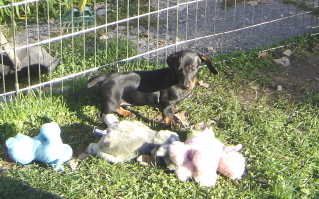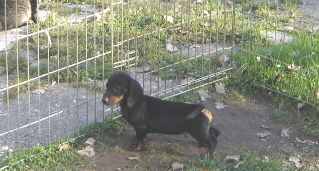 This little black and tan fellow is the only pup still available from this litter. Sweet, very loving and looking for his forever home he is ready now. He has current vaccinations and worming and will go to his home with a puppy starter package. The fee for this sweety is $500. Call (585) 344-1860 or e-mail deb01@localnet.com for more info. Buddy is now in his new home. Thank you for looking. Click here for other Available puppies