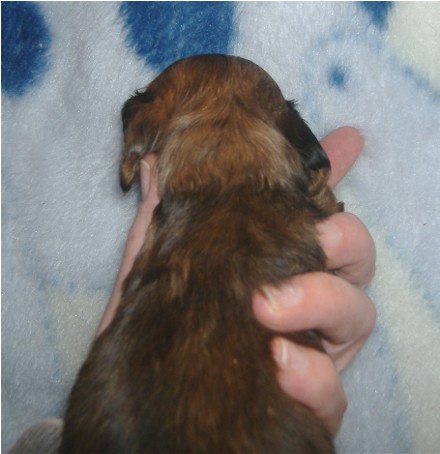 AKC Red smooth female - 13lbs

AKC Red piebald long haired male-12lbs

Day 1 - Born 3/28/07

9 puppies!! 2 dark red males, 1 black/ tan dapple male, 3 red dapple males, 1 black/tan female w/white chest, 1 black/tan dapple female, and 1 red dapple female. All of the puppies have a white splash on their chest - VERY CUTE!

The 28th was a very exciting day here at Double D as Meeko Also gave birth to a single black/ tan female! Yep - just one! and I decided it would be better for both girls if Meeko helped out raising Sables' VERY large litter. Meeko was very, VERY happy to help out, so after a couple quick shots of Sable with her huge pile of puppies, I slipped 4 of her pups to a very eager Meeko. Sharing the work will make keeping these youngsters happy and healthy much easier for both moms.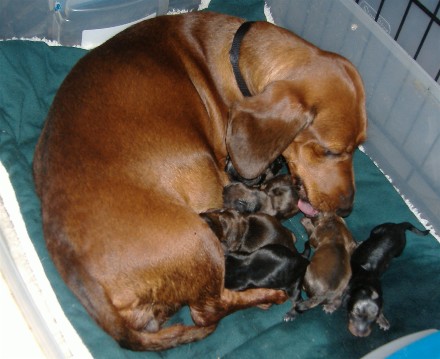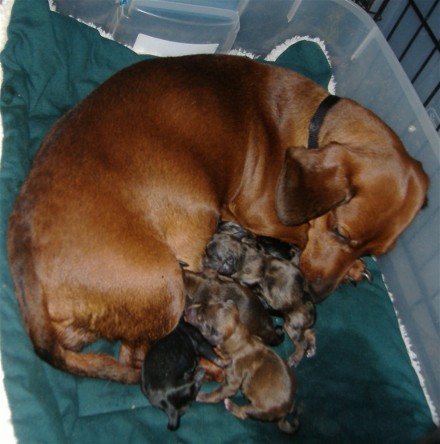 Here they all are with their very tired birth mamma and then with the split litters several hours later after Meeko had whined and fused and begged for a couple more newborns in her nest. Thank goodness Meeko was willing to help - I would have been bottle feeding around the clock for weeks to help Sable take care of this huge litter. She is a first time mom and her milk suppy would not have been sufficent to feed them all. Click here to go to Meeko's page.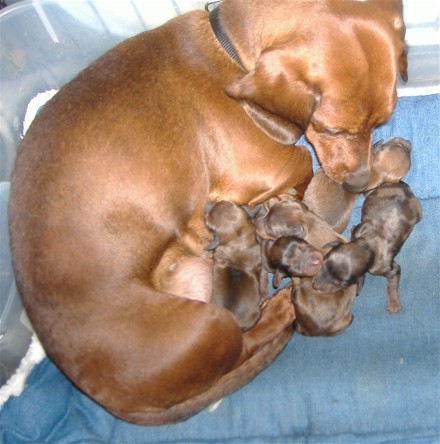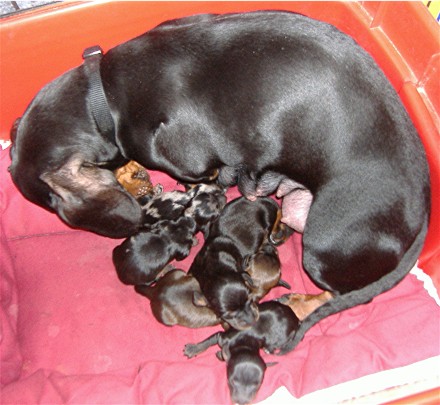 For any one who might wonder how I will know which pup is Meekos'. It will be very easy! Right now she is very large and easy to pick out, but she is also the only pup with no white on her chest. The only other black/tan female has a very large white splash on her chest, the other two blacks have dapple markings and white on their chest as well.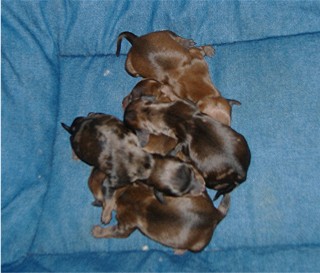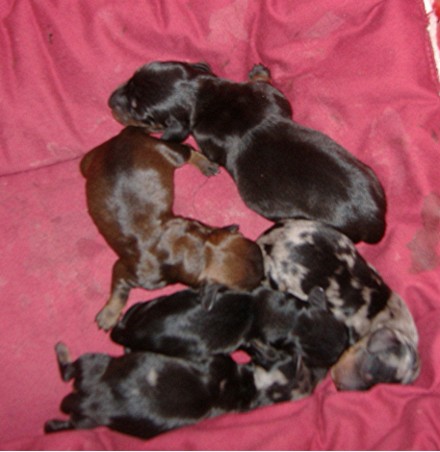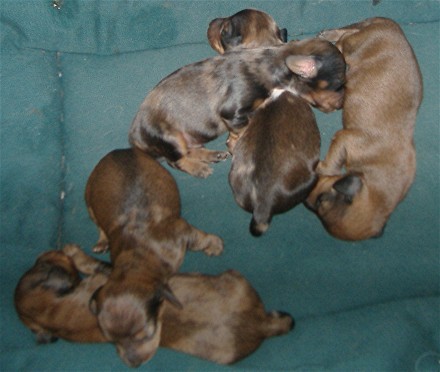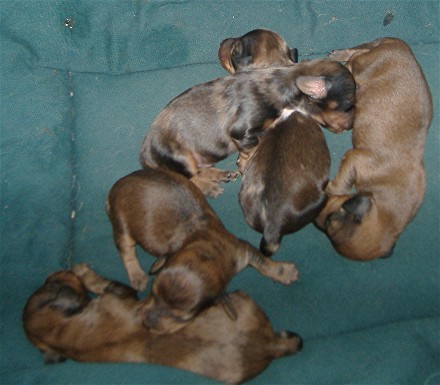 One week old and doing very well! Their eyes should open this week. - Stay tuned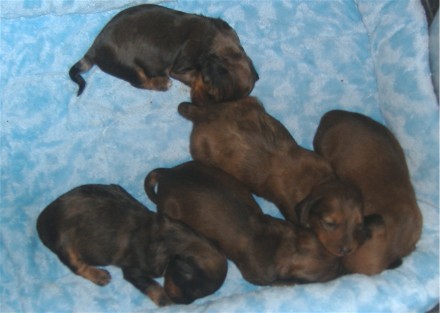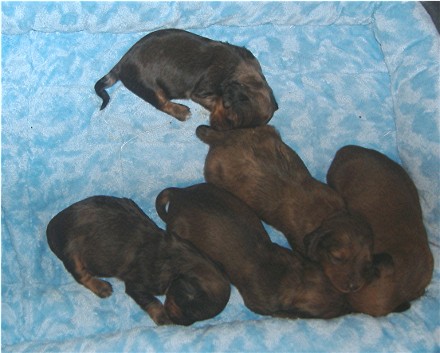 Two weeks old. There eyes are open now and they are growing fast, it wont be long before they are running around playin and getting into everything!

Next week I will post individual pictures - Stay tuned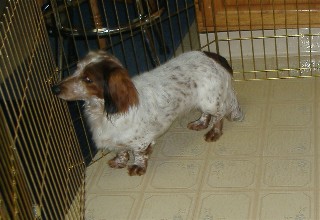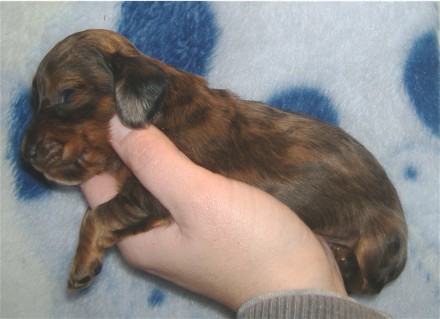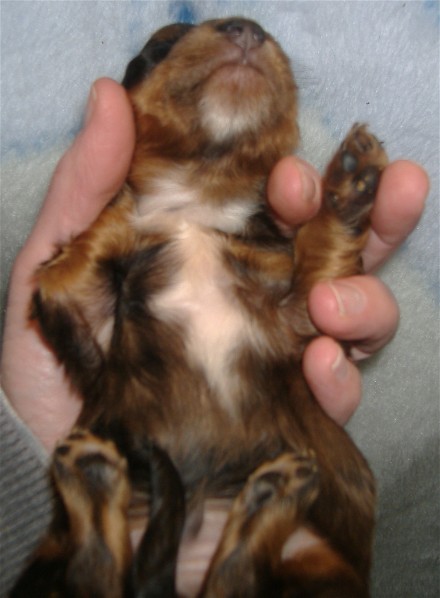 Wow are these pups cute! Here are some individual pictures and descriptions of each pup. They will have their first meal of puppy food this week...... And the real fun begins!

Dark red long haired dapple male $650.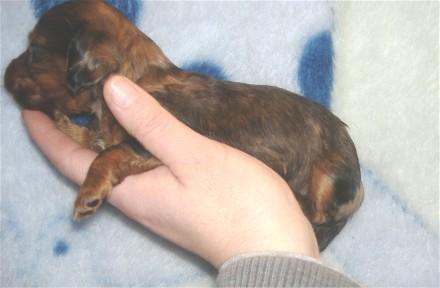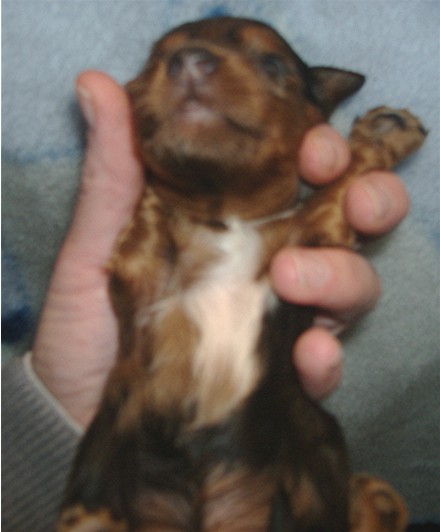 Red smooth haired male $650.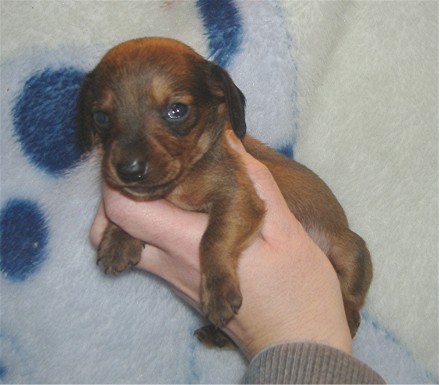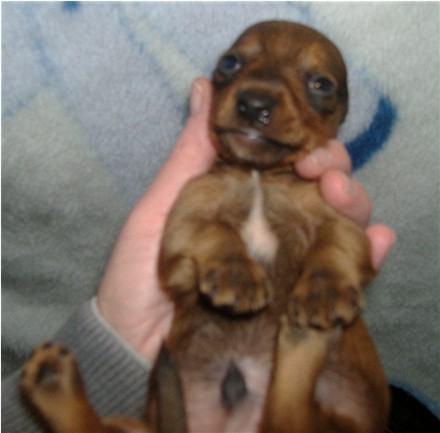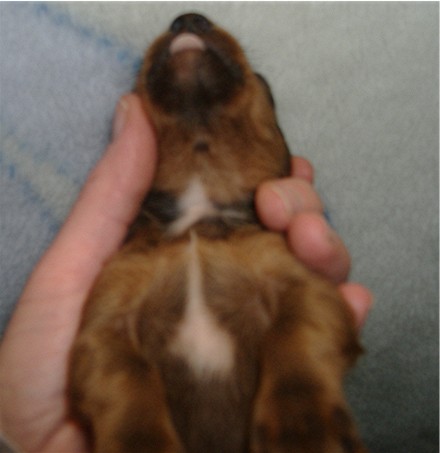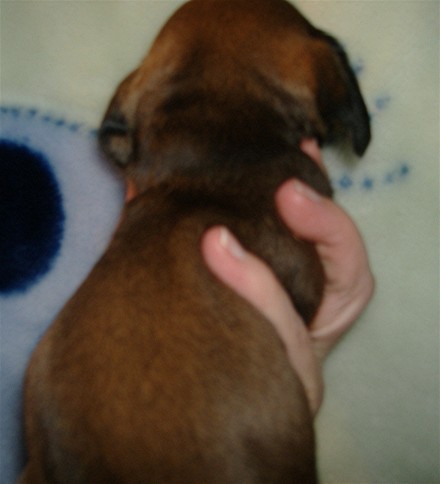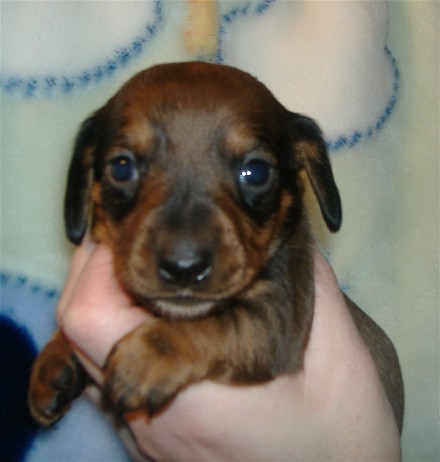 Dark Red smooth haired male $650.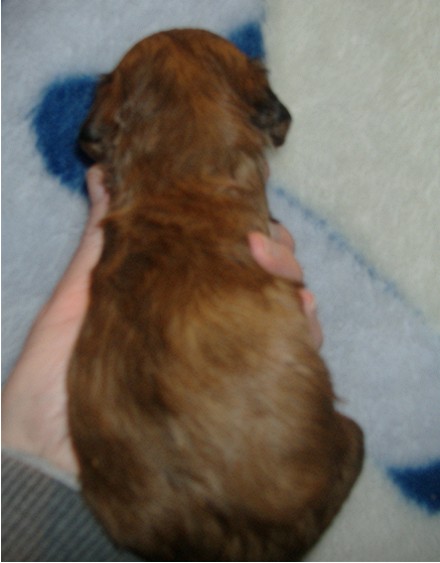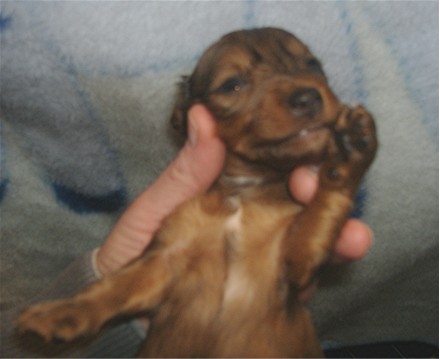 Red long haired dapple male $650.

Red long haired dapple female - RESERVED

They enjoyed their first meal of puppy food. Wow messy! But they really DID enjoy it! LOL!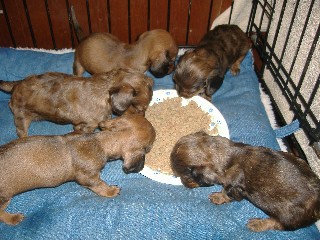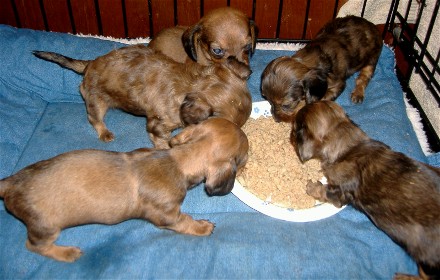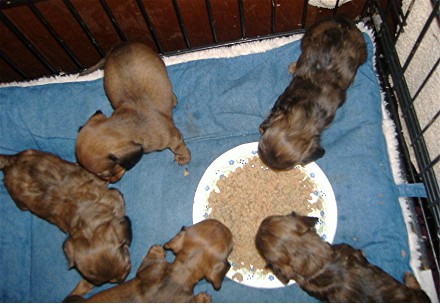 9 weeks - ready for their new home - Tiny and adorible!!!! 3 pups still available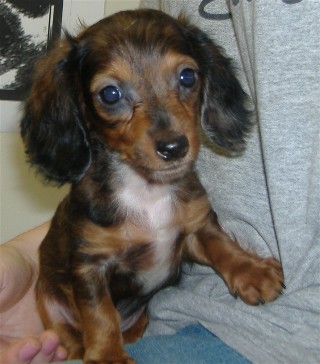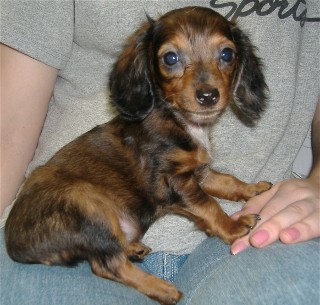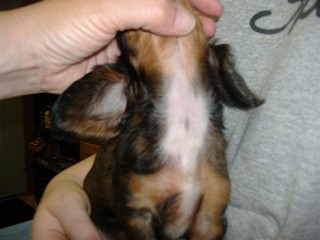 --------------------------------------------------------------------------------------------------------------------------------------------------------------

Red Dapple long male - very small!

SOLD

--------------------------------------------------------------------------------------------------------------------------------------------------------------

Red  smooth male - very cute! SOLD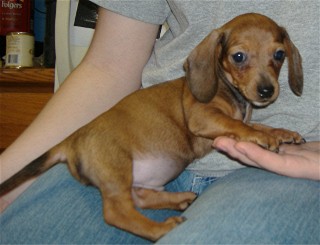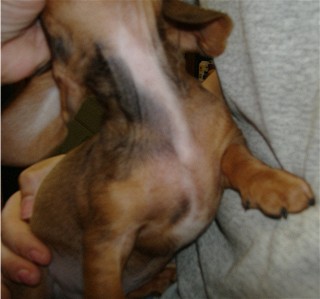 --------------------------------------------------------------------------------------------------------------------------------------------------------------

Red Dapple smooth male - very small! SOLD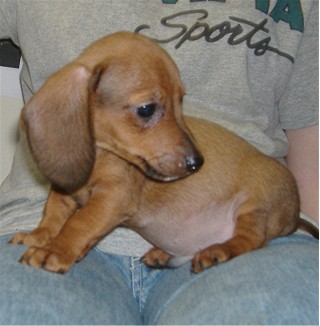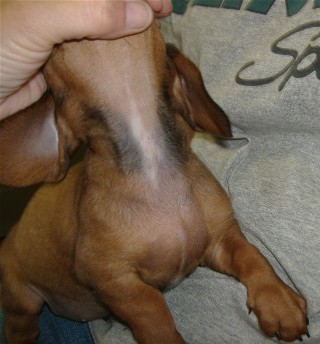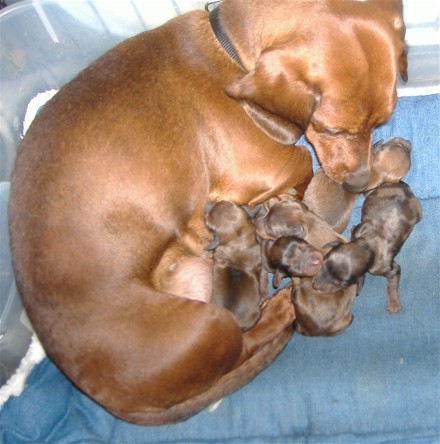 ALL PUPPIES FROM THIS LITTER HAVE GONE TO THEIR NEW HOMES